Rasmus Hojlund, a striker for Manchester United, was subjected to several hard challenges during the San Marino match.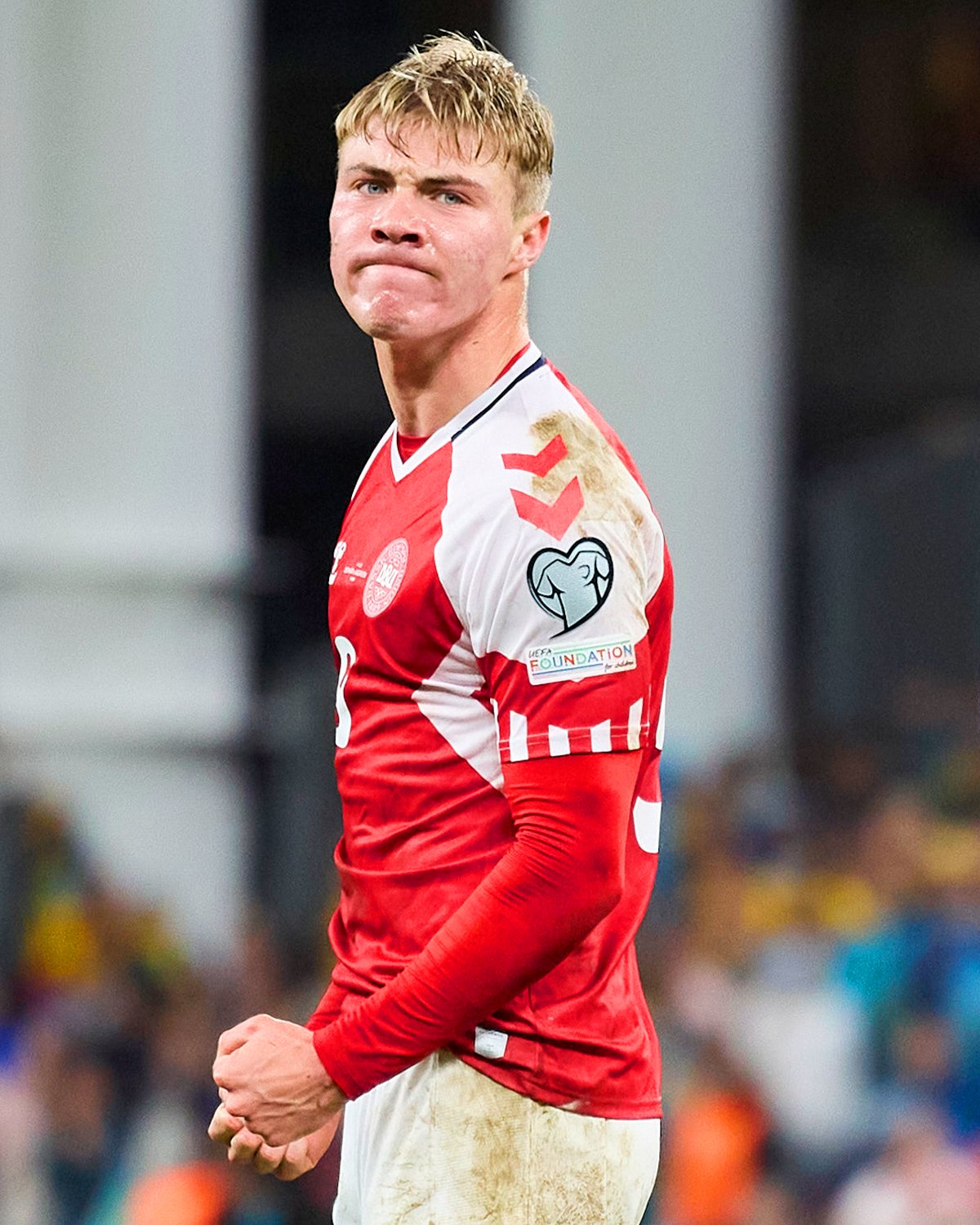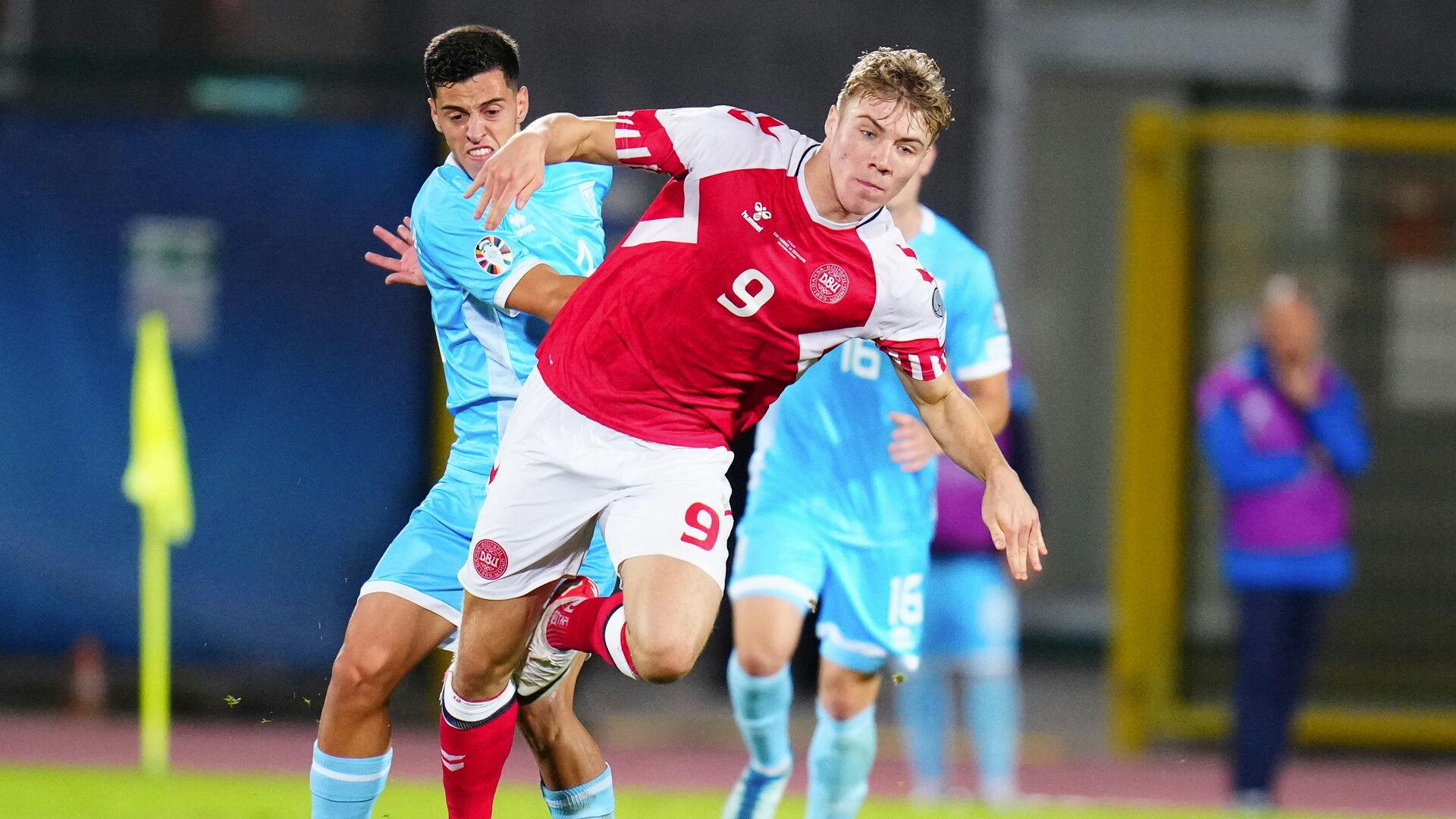 Hojlund, who cost United £72 million upon signing from Atalanta in Italy in August, played for Denmark in his ninth senior international match away to San Marino in a Euro 2024 qualifier.
In a 2-1 victory, the 20-year-old scored an incredible first goal, his eighth for Denmark.
Additionally, Hojlund got four free kicks for Denmark as San Marino appeared to try to agitate the attacker with some physical play.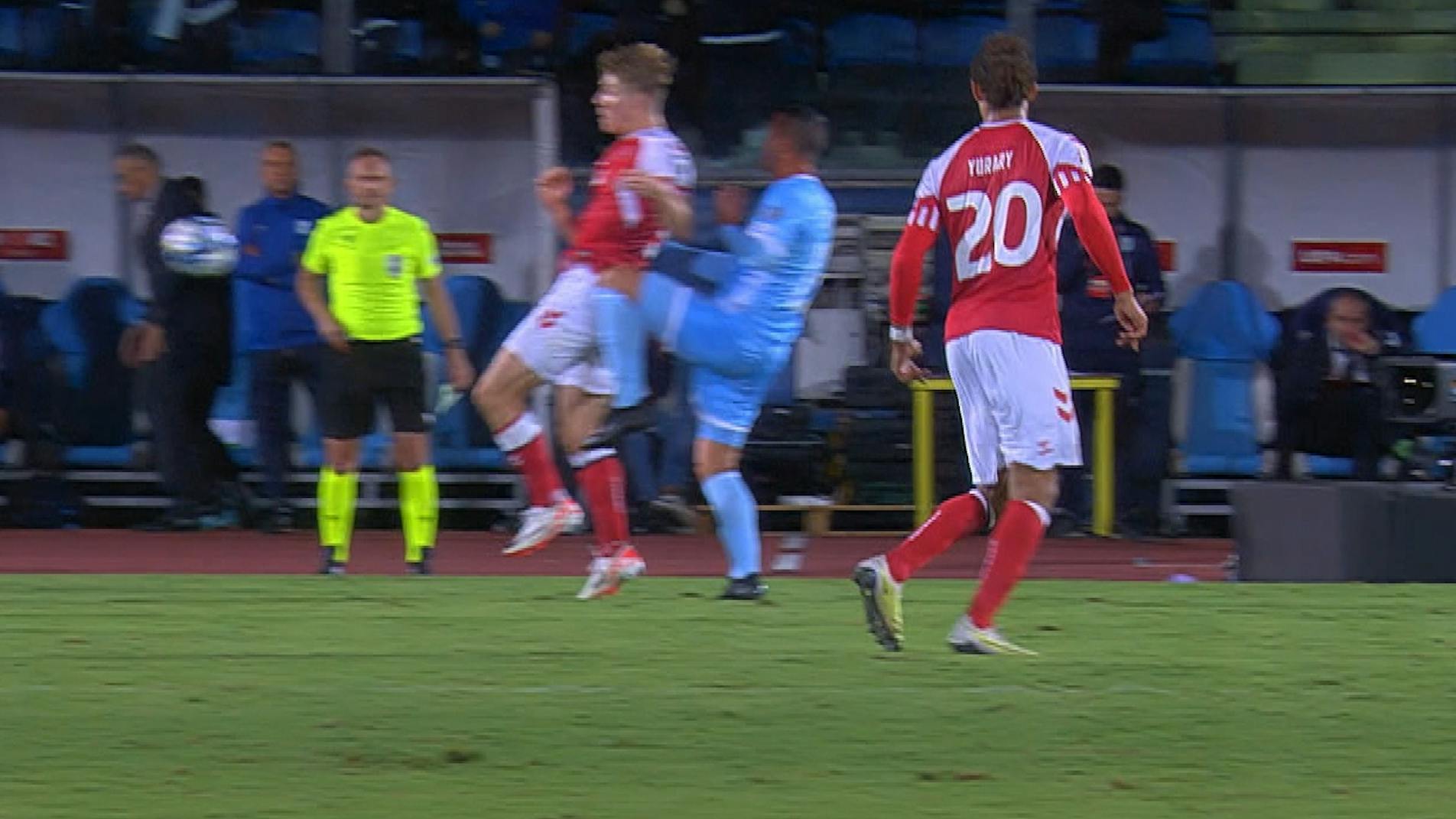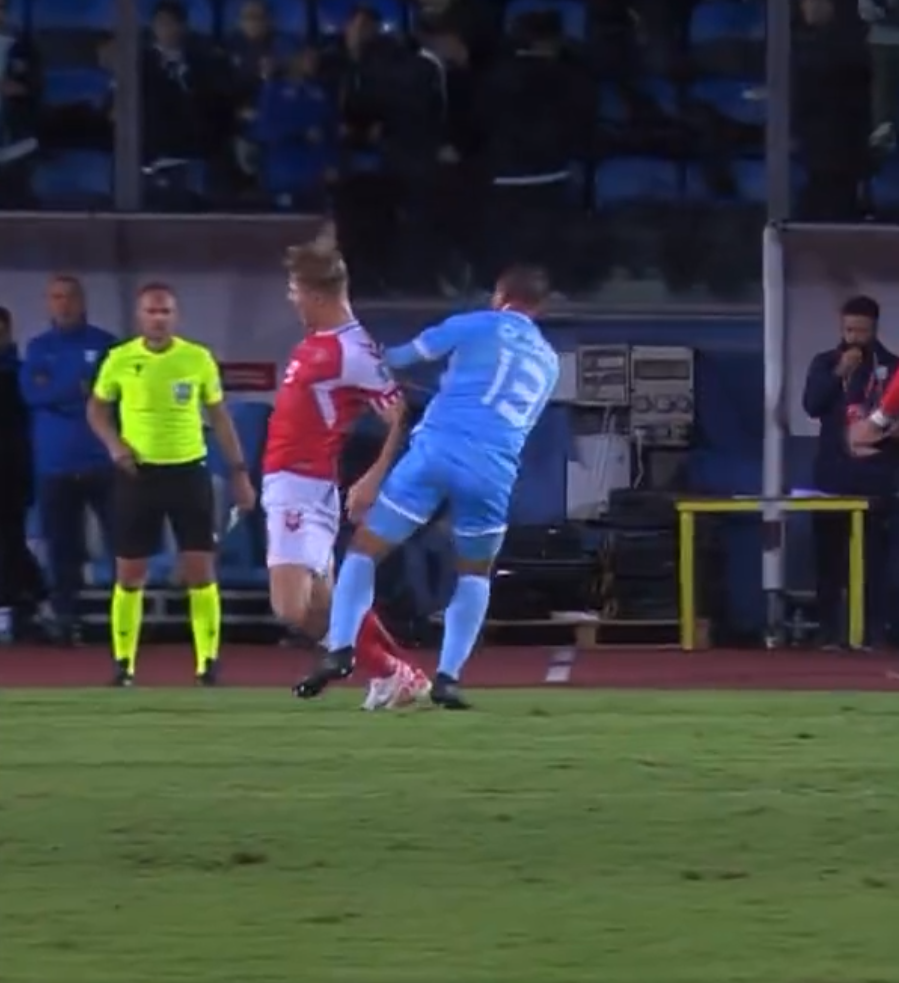 The game's worst foul was committed in the 88th minute when Roberto Di Maio, a San Marino defender, shoved Hojlund's back with his left knee.
In a post-match interview on Danish TV, Hojlund called the decision to show Di Maio a yellow card "a joke."
In the meantime, statements ascribed to Denmark's captain Simon Kjaer charged that San Marino's players were intentionally attempting to harm Hojlund.
According to reports, Kjaer, who plays club soccer for AC Milan, heard San Marino players remark in Italian that they were aiming for Hojlund's knees.
Kjaer: "It was obviously a red card. I believe Neymar has also been kneed in the back in the same way, and it was done on purpose (WC 2014). After that, the San Marino players declared that they would keep focusing on Hojlund's knee. I informed the referee and inquired whether he required my assistance with translation.
This was later confirmed by Hojlund as well. You can see at the end that I believe they were targeting me. I could hear them claiming that they had the notion to destroy me because I can understand Italian.
The pictures show that he was thinking of just one concept. The yellow card is a joke.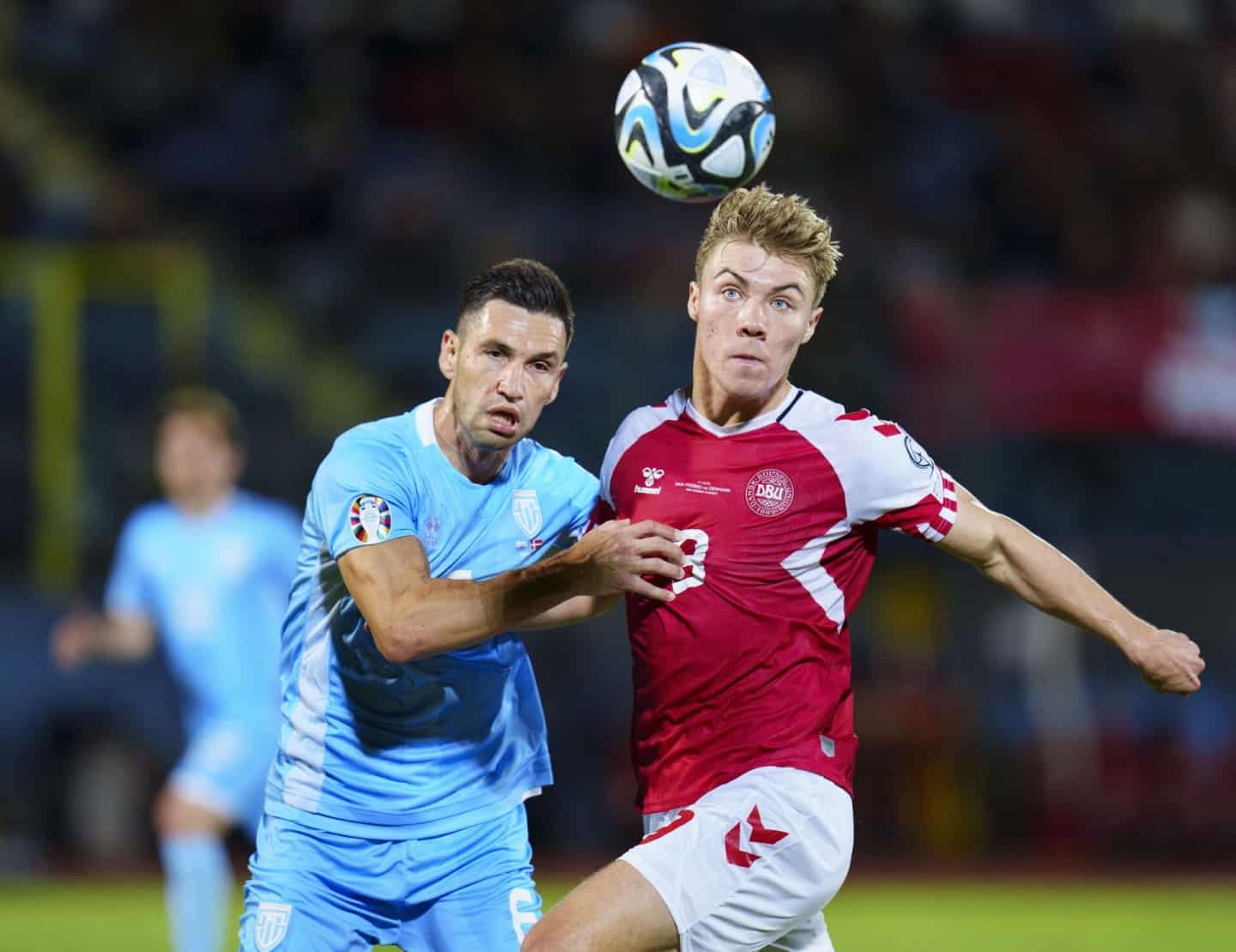 In retrospect, it is evident that deliberate foul play occurred in this instance, deserving of a red card. Hojlund just made his Man United comeback after a back ailment.