After the team lost 3-4 to Bayern in the first match of the 2023/24 Champions League group stage, fans pointed out Man Utd's only bright spot. That is defender Sergio Reguilon.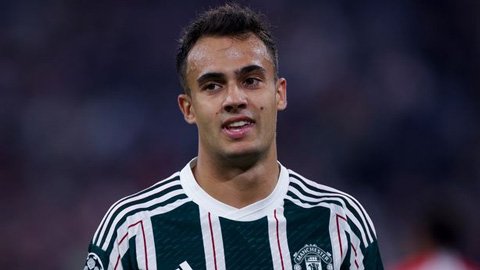 Man United lost 3-4 to Bayern in the first match in Group A of the Champions League at Allianz Arena early this morning, September 21. The result helps the Bundesliga champions top Group A after Galatasaray and Copenhagen drew 2-2. Meanwhile, Man Utd is at the bottom of the table.
And despite the lackluster performance of the Old Trafford team, Sergio Reguilon's performance against the Bavarian giants impressed fans on social networks.
The Spanish player signed for Man United from Tottenham on loan at the end of the 2023 Summer transfer window. The Red Devils were lacking options at the left-back position amid injuries to Luke Shaw and Tyrell Malacia. love.
Reguilon has not appeared in a match for Spurs since April 2022 when he spent last season on loan at Atletico Madrid. Here, this player only played 11 matches in La Liga.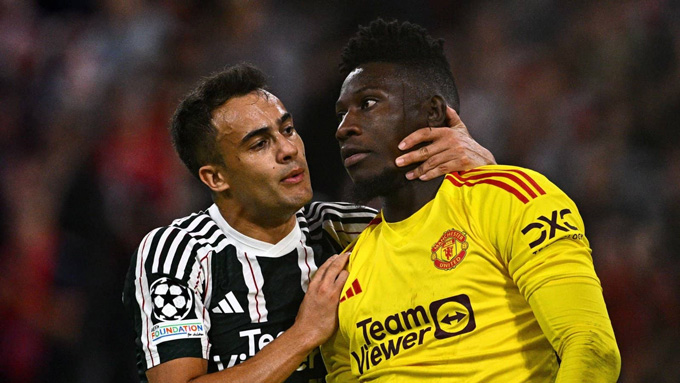 Reguilon (left) comforts goalkeeper Onana
In the match against Bayern, Reguilon had two commendable actions. First, he was the one who came to comfort and encourage goalkeeper Andre Onana when he made a mistake in Bayern's opening goal. Accordingly, Onana pushed the ball into the net after a not too difficult kιck from Sane. He lay on the field and held his head in disappointment. Reguilon then approached and lifted the goalkeeper up. He encouraged his teammates a lot.
Afterwards, Reguilon also excited Man Utd fans by putting pressure on former teammate Harry Kane in a situation where Bayern received a penalty. The Spanish player stood in front of Bayern's striker. After being reminded by the referee, he gradually moved away. It's just a pity that Reguilon's actions were not effective as Kane still successfully performed his kιck.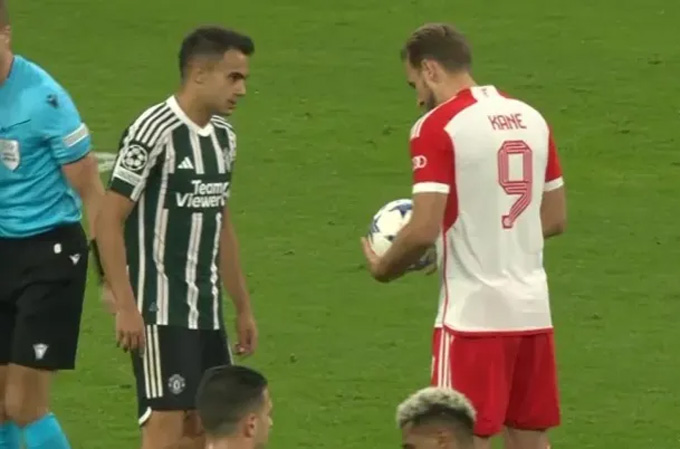 Reguilon pressured Kane but failed
Although this transfer was not initially too impressive for Man Utd fans, it can be said that they are starting to love the 26-year-old player.
On Twitter, one person wrote: "I never thought I would sаy this but Sergio Reguilon has been one of our best players since he debuted. He gives it his all." Another asked: "Is there an option to buy in Reguilon's loan deal?".
A third commented: "The fact that Reguilon (a loan player) is our best player says a lot about the state of this football club."
A fourth person added: "Reguilon is Man United's best player at the moment. This is something I didn't think I would write 3 weeks ago." A fifth person commented: "They sаy don't love a loan player but… Sergio Reguilon is different."