In the last moments of their crushing defeat against City, two Man Utd players lost their heads.
In the latter moments of the game, the Red Devils were obviously furious, but Anthony and Fernandes more than anybody else.
Jeremy Doku had skinned hot-tempered winger Antony, who attempted to purposefully KICK the Belgian in second-half stoppage.
Doku hurdled over the shoddy effort at a challenge, seeing the attempted hack approaching.
The 21-year-old wailed his finger in Antony's face, showing how much he disliked his actions.
When confronted, an irascible Antony slapped Doku's hand twice out of his face.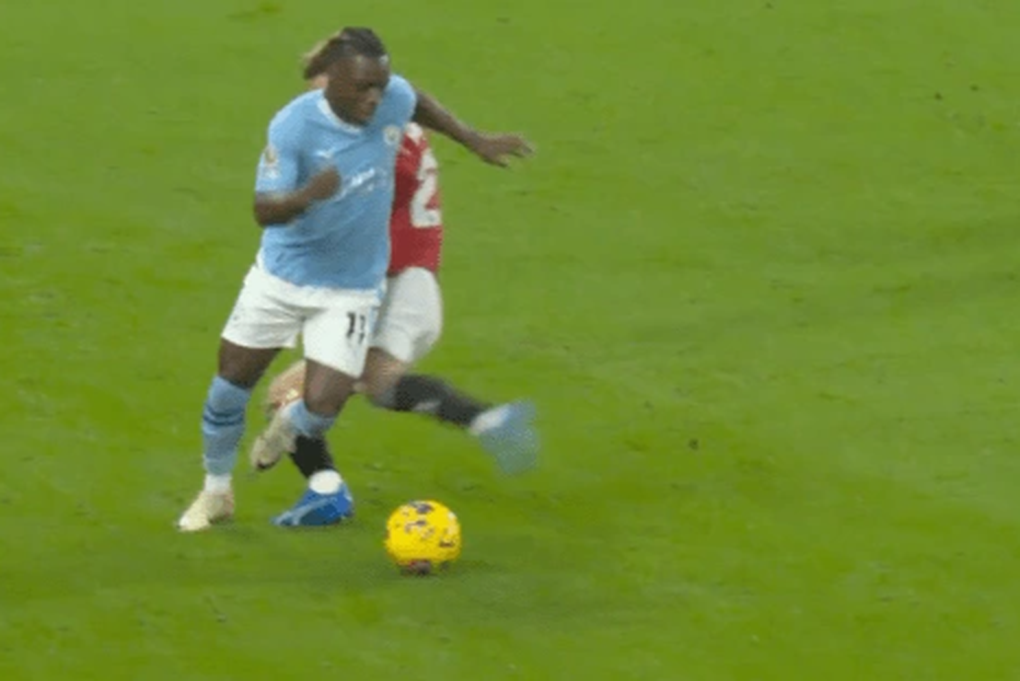 Amazingly, referee Paul Tierney judged that he only deserved a yellow card, saving him from a red one.
Gary Neville, a former Manchester United defender who is now a Sky Sports pundit, expressed his confusion by saying: "That's a sending off. That's ridiculous."
"Very absurd coming from Antony. That's awkward."
Only a few minutes later, after United lost badly, captain Fernandes attempted to vent his resentment on Doku.
Before swiping at Doku, Fernandes displayed his own petty fury and complained to the referee over a blatant foul on Phil Foden.
Erling Haaland's brace and Foden's goal in the 80th minute sealed United's fifth league loss of the year.
And club icon Roy Keane is concerned about what Erik ten Hag will do to his old side.
"They're a different level; they're just toying with United right now," he remarked.
It's almost humiliating, but not quite. But I do feel bad for the players for United.
"But pay attention, they fall short in every way.
"United seem so off physically, technically, and tactically, which worries me.